The Egyptian General Petroleum Corp has launched the new  International 2016 Bid Round for oil and gas exploration and production, including 11 exploration blocks in the Gulf of  Suez and Western Desert. Licenses will be issued under the Production Sharing Model Agreement. The Licensing Round closes on 31st August 2016.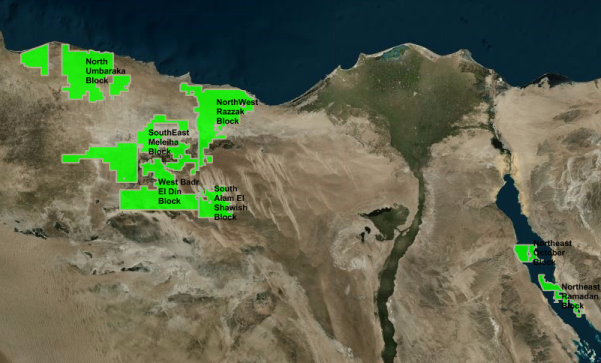 Click on the map above to open the Lynx Interactive Bid Rounds Map, and download shapefiles of the Egypt 2016 International Bid Round blocks on offer.
Western Desert – blocks on offer:
North Umbaraka
Southest Meleiha
Northwest Razzak
South Alam El Shawish
West Badr El Din
Southest Siwa
Gulf of Suez – blocks on offer:
North Issran Offshore
Northeast October
Northeast El Hamd
East Badri
Northeast Ramadan
Further details are available from the EGPC website.
The Lynx/Fairway Egypt GIS Adviser provides an up to date overview of the exploration history of Egypt, new discoveries and prospective hydrocarbon plays. Along with a GIS-enabled report and geodatabase, supplementary seismic and wireline log datasets are also available – contact us to find out more.