Lynx iSeisview now has a new 'cube' viewer for 3D seismic surveys. This new viewer is enabled by default for 3D surveys, and provides an interactive 3D cube perspective view of the survey, allowing zoom and rotation to view inline and crossline profiles from any angle, with a choice of display styles and scales.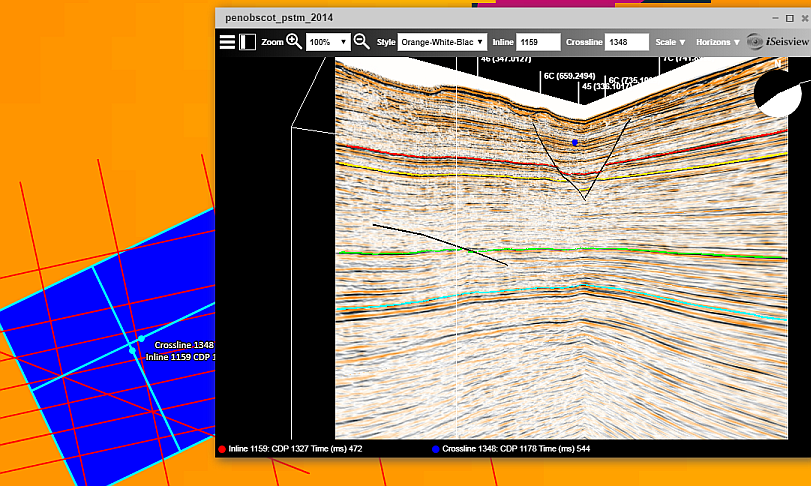 The new cube viewer works in all modern browsers (Google Chrome, Mozilla Firefox, Apple Safari and Microsoft Edge) on desktop and mobile devices, and even (with a few small limitations) in Microsoft Internet Explorer. Use your mouse or touch gestures to rotate, pan and zoom the view of the 3D survey.
You can try out the new 3D viewer in our Lynx iXplor Virtual Data Room demo site – with username iXplor_VDR_demo and password lynxvdr
The 3D viewer display can be switched dynamically between the new 'cube' perspective view and the original 'flat' inline or crossline profile viewer. The mouse position in the seismic viewer is updated dynamically on the basemap to reflect current CDP position on both profiles.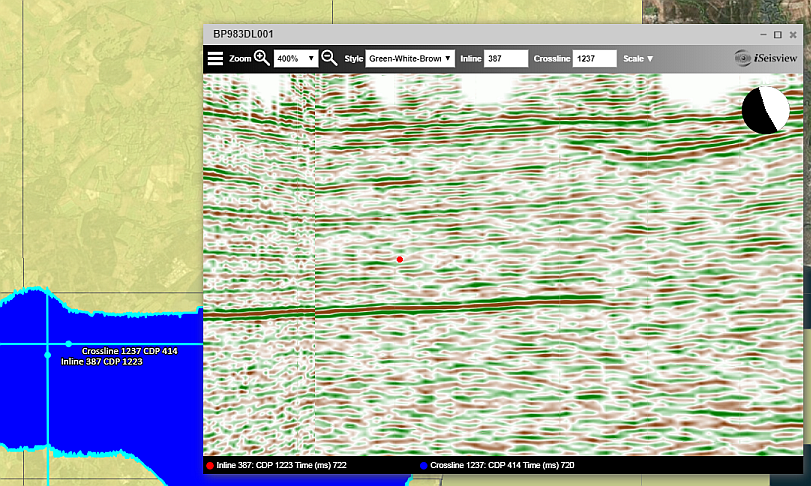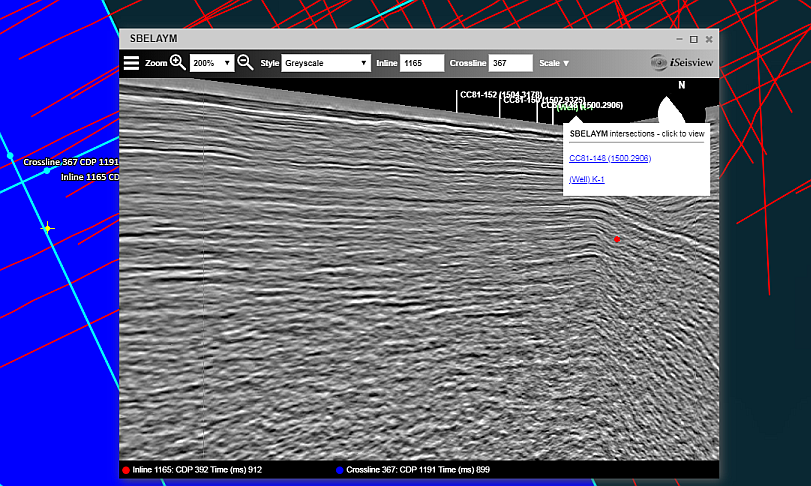 Contact us about licensing options for iSeisview, or for more information on the Lynx iXplor Content Management System or Virtual Data Rooms.