Lynx will be exhibiting at PETEX 2012 which runs from the 20th – 22nd of November next week at Earls Court 2, London. Please stop by the Lynx booth to catch up with the latest in geospatial services, reports and software from the Lynx team.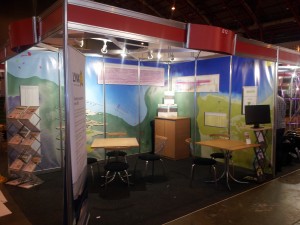 Lynx will be showcasing the "new for 2012" Iraq Petroleum Systems GIS Adviser, developed in partnership with DavidBoote Consulting and Integrated Geochemical Interpretion Limited. Please ask one of our exhibitors for a technical demo.
A limited series of two month evaluations for Seismap – ArcGIS extension will be available to exhibition goers. This promotion will be available on disc during the event only from our stand, so please ask for a copy from one of our representatives.
David Boote & Gareth Williams (Lynx Houston) will be presenting Petroleum Systems of the Sirte Basin, Libya as part of the Technical program during Wednesday's late morning session. David Boote and Gareth Williams co authored Libya – Sirt Basin – A New Petroleum Systems Analysis GIS Adviser if you would like more information about this or our other Adviser products please visit us during the event.
Lynx will also be hosting at The Atlas for Wednesday nights pub crawl event. Stop by our booth to get your free drink stamp, we look forward to seeing everyone there.